TikTok, the fastest growing social media platform by far, reaching 805 million users and 1.5 million global downloads within a span of 4 years. With this skyrocketing popularity, big platforms like Youtube and Facebook were watching and trying to undermine TikTok's huge fan base and retrieve their own watch time lost to TikTok.
So after TikTok stumbled in some countries in spite of its impossible success, its rivals got a chance to join the battle for the best short-format video platform.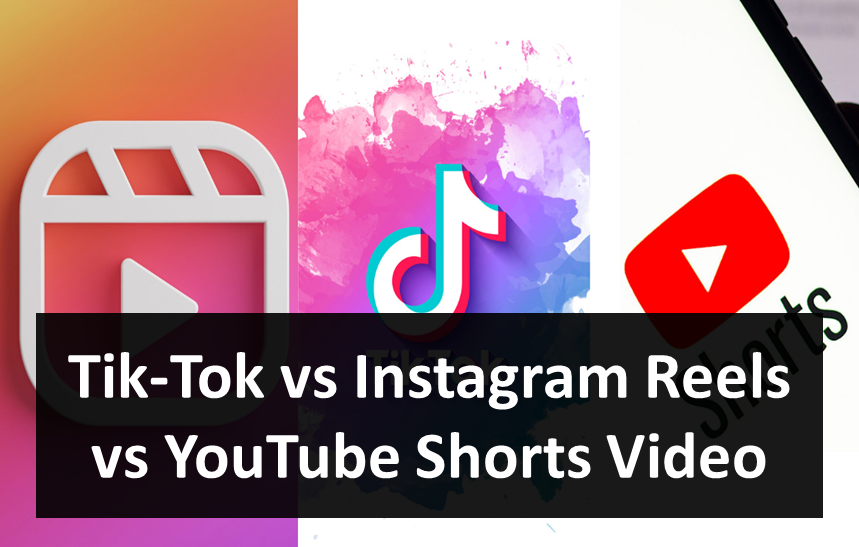 Although banned from India, TikTok still survives in the United States, although we don't know until when. So in this time, big media players took to the market to launch new in-app features that challenge the original TikTok concept
Facebook-owned Instagram set foot in the race by introducing Instagram Reels. Seeing this, Google also comes forth showing its latest weapon in the short-video content space, that is, YouTube Shorts. At this time, it's easy to get confused between TikTok, Instagram Reels, and YouTube Shorts for posting and watching content.
What Are TikTok Reels?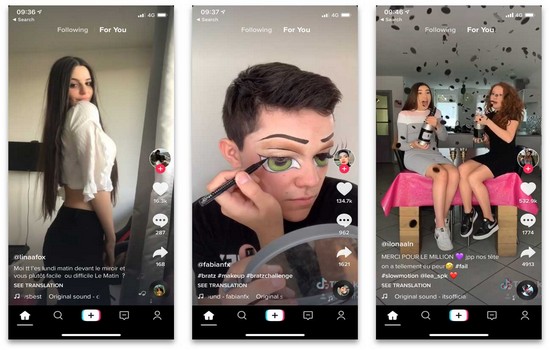 TikTok is the first big social media platform used to make a variety of short-form videos, from genres ranging from comedy, dance, lip-sync, and education. The videos of TikTok can last from 15 seconds to one minute, and for some users, up to three minutes.
The videos here are vertical, not square like you see on Snapchat or Instagram's stories, and you can navigate through videos by scrolling up and down, which gives the impression of feed, not by tapping or swiping side to side.
What Are Instagram Reels?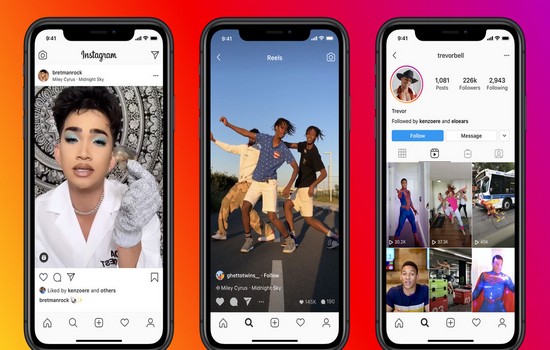 Instagram Reels is an Instagram feature that appeared so as to give competition to TikTok's exponentially growing popularity worldwide. This new feature in Instagram allows its users to create a 30-second video, offering tools for editing, cutting, as well as adding music. This launch marked the first step of battle with the app made in China.
What Are YouTube Shorts?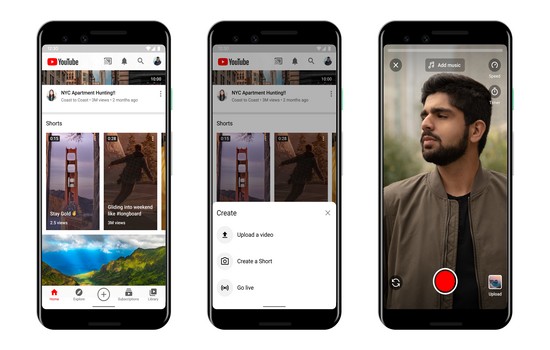 Google certainly won't be left behind, so it joined the competition with YouTube Shorts. It is more recent and its beta version was launched in India after TikTok got banned. Shorts has features and catchy short videos along with the option to add as well as record music.
It also includes a timer to easily record hands-free footage as well as its own Shorts camera with speed control.
Tik-Tok Reels vs Instagram Reels vs YouTube Shorts
That's a very tough question. Talking about the approach, Instagram's approach is fairly simple. It opened Reels to all its users at scale and assessed its observations to improve the app's strategy and develop the product in order to beat TikTok.
And YouTube Shorts has up until now, only been released in India and the data Google retrieved from this beta test to review and assess is a lot smaller than that of Instagram after the launch of its Reels. So YouTube's approach requires time to get ahead of TikTok, deciding to not release Shorts at scale as Instagram did but to regularly assess and make sure that when they launch it on a big scale, it doesn't fail to impress the crowd.
Instagram has executed its short videos down to a T. With Reels, it added a new and trendy way to create and share media. Since Reels were launched in August 2020, Instagram observed massive growth in its active users and usage time. The appealing thing is that Reels allow you to mess with the recording speed and use so many effects that enrich the app's experience to an unlimited extent.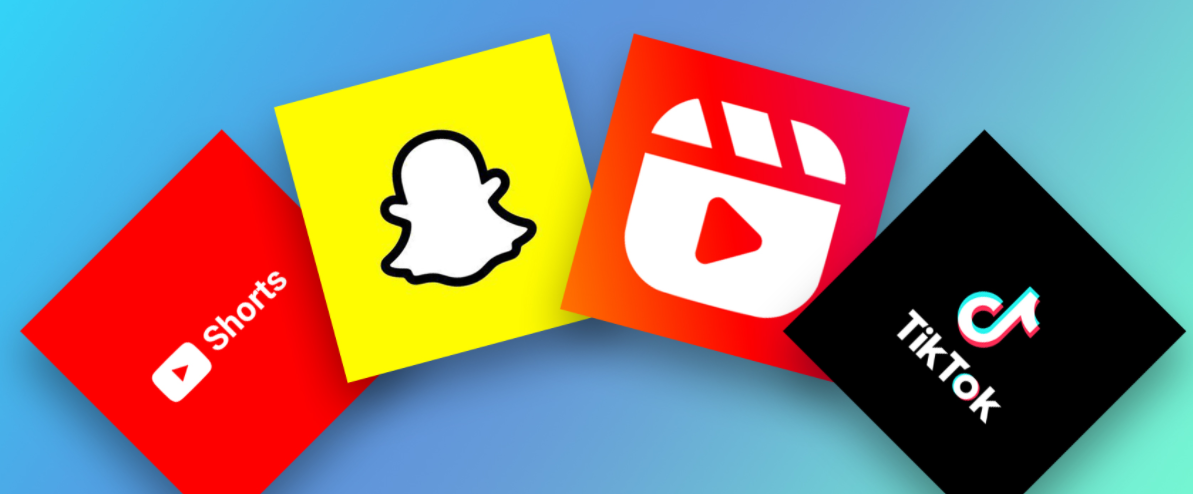 But nobody can contradict that YouTube is, and has always been, on top of the video content market. Users from every corner of the world use YouTube to create and stream content. Hence, Shorts, if integrated correctly as per Google's plan, will provide users the experience of short-form content similar to TikTok, but much better than any other platform, meaning that users will stay with the YouTube platform for short videos.
However, nothing can be spoken surely as TikTok has recently partnered with Shopify so as to begin monetizing for its users and engage them within the app to create and share more content.
The year 2021 remains to be the battleground for these three apps and the result will be quite exciting. Unless TikTok gets banned from the US, it will be hard to undermine its popularity. But YouTube as a giant it is, can't be taken lightly. Instagram took a long time to beat Snapchat with the necessary tools, so taking on TikTok is a much bigger ship to sail.